The Royal Alberta College is proud to present the following volunteer advisors to our International students, these advisors have graduated from accredited post-secondary schools in Alberta and throughout Canada and understand the pressures involved in finding work and other non-academic aspects.
These advisers will provide guidance on non-academic aspects and also organize trips-out such as Costco shopping trips on an informal basis.
The Royal Alberta College will have numerous outings and trips within the City of Edmonton and potentially in other parts of Alberta to show students real life applications of things that they have learned, for example as a part of Understanding Canadian Culture students can expect to visit City Hall, the Alberta Legislative Assembly, go ice skating and visit heritage sites like the Ukrainian Village etc our student adviser will assist in the creation of these outings to assure students get a real taste of Canadian and Alberta life. Don't forget to check out the Academic and Social Clubs at the college.
Mr. Downey (Jesse) is a Canadian by birth from a Ukrainian and Irish heritage. He has been a lifetime resident of the City of Edmonton. He graduated from The Northern Alberta Institute of Technology (NAIT) and received Trade Certificates (Red Seal) in Refrigeration, Heating Ventilation Air Conditioning (HVAC) and Gas Fitting. In addition, Mr. Downey has also received his Educational Assistant Diploma with honours and volunteers in early learning classrooms (k-1) with the Edmonton Public School Board and undertakes textbook reviews on early learning curriculum. He is well travelled and has visited all regions within Canada and has visited: Mexico, Ecuador, Colombia, Guatemala, Costa Rica, Panama, The Republic of Korea, United States, Italy, France, Vietnam, China, Philippines in the effort to learn about other cultures.
Mr. Downey is a very approachable person that brings forth a perspective of understanding and compassion that students need to be successful. Jesse will be able to provide guidance on non-academic aspects and will be instructing a few classes on classroom management and early learning education.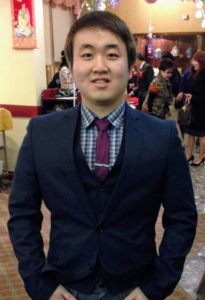 Ed has attended several schools in Alberta as an International Student over the past 6 years. He has helped the Board of Governors learn about the "little things" that large schools overlook for International Students, and his insight has provided many initiatives that will have a positive outcome for our students. Ed will help students understand cultural differences and provide moral support when needed. In addition, Ed will be attending the college to help with contests, debates, study tours and presentations.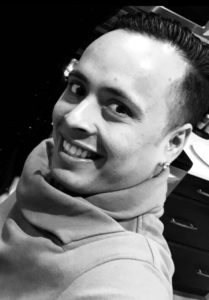 Mr. Kalsi (Sunny) has graduated from another Alberta post-secondary college as an International Student with a two-year diploma in supply-chain logistics. Since his graduation, he has become a successful entrepreneur that has partnered with other international students and has started a retail store selling spirited beverages. Sunny will visit The Royal Alberta College and provide lectures on "Life after graduation as an international student.." and "Why is it important to study in the proper pathway" Sunny will also share his cultural interactions from first-hand experience with our students.
International Recruitment Team
The Royal Alberta College does not use 3rd party recruiters or agents. Each of the individuals listed below are Canadian Citizens that are volunteers that have official capacities as formal recruiters for specific regions throughout the world. They manage recruitment from Canada, and conduct all interactions online through web based interactions.