About New Horizons Project (NHP)
The increased isolation due to the pandemic has forced many aged populations across Canada to move quickly to become active in the digital world.
Unfortunately, this has caused a surge in targeted online crimes against senior citizens.
It is estimated that seniors have fallen to more than 1 Billion in scams and online misinformation promoting fake cures for COVID-19 and other false information. Fraudsters have created elaborate fake online sites to take credit card information, falsify banking and impersonate Government of Canada agencies with the intention of direct financial abuse against our seniors.
This project is led by post-secondary students from across Canada under the leadership of the Royal Alberta College's (RAC) Executive Director, with the objective to enhance the protection of the aged populations across Canada.
Through this project we will endeavour the following:
We will partner with a national award-winning library, the Edmonton Public Library and local and national law enforcement agencies to create informative videos that will assist senior citizens on how to use digital devices to engage others (including free video conferencing services through Google, Email accounts, provincial healthcare services to communicate with
their medical teams), learn how to read online content, including digital library services (newspapers), create social media accounts, and provide online resources to better enable seniors on how to differentiate between real news and fabricated news and how to protect their online information and identity.
Have an information page that will provide guidance for seniors on how to:

Research information (Use free online databases to access news)
Affirm if the information is credible and, if it is not legitimate, how they can report it to the proper authorities. (We will be working with local and national police agencies to assist in this)
Utilize government-funded online services (library, CRA, income supports.)

Show seniors how to protect their online information and identity
Increase the digital literacy of the aged population by providing them guidance that will better enable them to access digital resources
decrease in seniors that feel isolated by enabling them to connect with others through new social circles.
promote the inclusion of seniors with other members of the senior and non-senior populations
create resources that will assist in protecting seniors in Canada from falling victim to online predators' financial abuse and fraud.
We will be conducting in-person and online interviews to collect information on how the aged population in Canada uses the internet.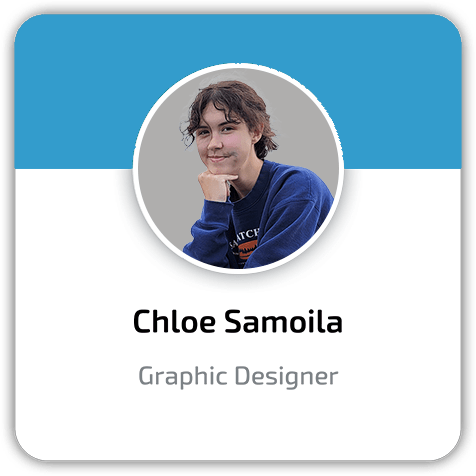 Born and raised in Saskatchewan, Chloe now lives in Newfoundland. After attending the University of Victoria for Astronomy and Physics and then for Political Science, Chloe realized that she needed a more creative career path, so she left school to pursue graphic design on her own. She aims to use her creative skills to create intriguing and accessible ways for people to interact with the world around them in our ever-changing society.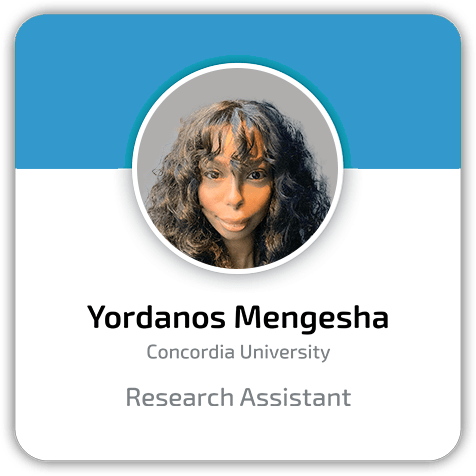 Yordanos Mengesha est étudiant de 4e année à l'Université Concordia à Montréal avec une majeure en sociologie et une mineure en éducation. Ancienne étudiante de l'Université de l'Alberta, elle a étudié les sciences politiques et a travaillé pour diriger une ONG dirigée par des étudiants, Tutors for Affordable Education. Ancienne directrice de la programmation académique de la Faculté des arts de l'UOFA et CRO du bureau électoral OASIS, elle a développé et perfectionné de multiples compétences en collaboration dirigée par la communauté et en action communicative multisectorielle.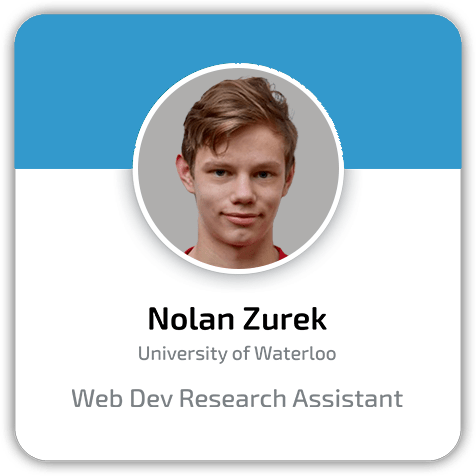 Nolan a grandi à Edmonton et a récemment terminé sa première année en informatique à l'Université de Waterloo. Il est passionné par la création de ressources éducatives en ligne accessibles et de logiciels open source. Dans ses temps libres, il aime la gymnastique, le piano et travaille sur des projets de programmation personnels.