RAC & IBM BLUE SEAL PROGRAM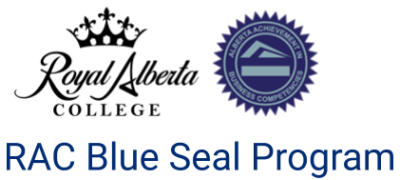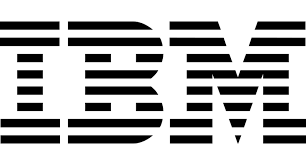 ACHIEVEMENT IN BUSINESS COMPETENCIES (BLUE SEAL) PROGRAM OVERVIEW:
What is the Blue Seal Program:
The Achievement in Business Competencies program, also known as the Blue Seal program, was established by the Alberta Apprenticeship and Industry Training Board (AIT Board) to encourage and recognize the study of business subject areas completed by Alberta-recognized certified trade and occupational certificate holders at Government of Alberta accredited training schools. The Royal Alberta College (RAC) is a Government of Alberta approved educational service provider for the Blue Seal Program.
Why achieve a Blue Seal:
If you are a certified Alberta journeyperson in a designated trade or occupation, earning a Blue Seal proves that you not only meet Alberta's high industry standards, but you also have the drive to develop your business skills and succeed in business, providing you more diversity in the field. By enrolling in the Royal Alberta College Blue Seal Program graduates will receive an accredited diploma after completion with the option of many other certificates. 
Who can apply to the Blue Seal program:
If you have a valid Alberta Journeyman, Occupational, Qualification or Proficiency Certificate, you can enhance your current certification with a Blue Seal.
Cost: – Zero cost! Only pay the registration fee ($78.00 – $98.00):
Through the Thomas Wacowich Life Learning Legacy initiative this program is subsidized to a rate of ZERO for those that already obtain a Red Seal or equivalency that is recognized by your local government. 
Learners simply must pay a non-refundable registration and administrative fees (between $78.00 and 98.00 Canadian Dollars for the entire program) * This does NOT include the fees paid to the Government of Alberta for the issue of the seal (approx. cost is $50.00 see below for further information) 
Registration Fees cover:
Application fee – 
Administrative fee for documentation- 
Access fee (email key) to access learning
Transcript and diploma (required for release for Blue Seal by GOA)
How to enroll:
You will need to click the enrollment button here: [button here to calendar] 
You will be provided with options for a time and date to speak to an academic advisor. This meeting will not take longer than 15min.  In this meeting the advisor will ask you i.) Your current Trade designation ii.) What are the key learning outcomes that you wish to achieve, and the advisor will assist you in enrolling into a pathway. 
You will have to make a payment online, and after payment is received you will be provided with a Royal Alberta College email address, this email address will be your student ID and is required to access your learning materials and for transcripts.
How to access the online learning channels:
Sign-up for a NEW account
Enter your assigned SCHOOL email address (yourname@alberta.college) 
You will see the learning pathway, if not, type in "RAC Blue" into the search box and your the blue seal program pathway, that includes the courses will be presented. 
If you have any problems email the Office of the Registrar by phone, chat or by email.