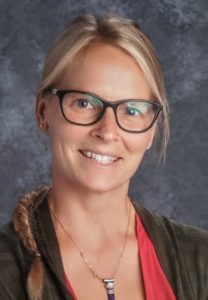 Mrs. Jennifer Carol is worked for the family business that was established by her grandfather, Western Educational Activities Ltd., this family operated business provided support to the School Boards', teachers, parents and many students within Edmonton and in Alberta. Jennifer then carried the Wacowich name for another generation by teaching in the Edmonton Catholic School Board as a Kindergarten teacher.
Jennifer attended University in the United States, at the Oldest Degree-granting institution in Memphis Tennessee on a full Athletic Scholarship and won a NCAA GOLD Medal in Women's Soccer. After graduating magna cum laude "with high honors" from Christian Brothers University, in Memphis Tennessee; Jennifer taught grade four within the inner city of Memphis, TN at Snowden School.
In Canada, Jennifer has taught within the Edmonton Catholic School Board for 12 years as an elementary school teacher, teaching kindergarten for Blessed Kateri, Grade One for St. Gerard, Reading Specialist for St. Vladimir, and Grade One and Reading Specialist for St. Mattews. Previous to those positions she taught at Falcon Ridge Elementary School for the Calgary School Board and was a substitute teacher.
She has also worked as a certified personal trainer and  coached many groups of children in the sport of soccer.
Jennifer believes that the education of our youth needs to be one of the prime focuses of society.
Education
CIILDI Summer Program July, 2007- August 2007
Canadian Indigenous Languages and Literacy Development
University Of Alberta,
Edmonton, Alberta
Can-Fit Pro Personal January 2006
Training Certification
Bachelor of Arts in Liberal Studies August 2000 – May 2003
Certification Teaching Grades K-12
Christian Brothers University
Memphis, Tennessee, U.S.A.
University of Memphis August 1998 – 2000
Memphis, Tennessee, U.S.A.
AWARDS AND HONORS
May 2003 *Graduated "Magna Cum Laude"
Christian Brothers University
Memphis, Tennessee, U.S.A.
December, 2002 N.C.A.A., Division 2
United States National Soccer Champion
August, 1999 – August 2001 *Member of the University of Memphis
"Honor Society"
Memphis, Tennessee, U.S.A.
January 2000 *Tiger Top 30 Award
(awarded to the 30 highest academic athletes
at the University of Memphis, Tennessee)
Core Competencies
· Alberta Accredited Teacher
· Member of the Alberta Teachers Association
· Differentiated Teaching Instruction
· Reggio Style Teaching Instruction
· Creative Lesson Planning
· Classroom Management
· Learner Assessment
• ELL's
• Special Needs Students/ Inclusive Classrooms/ IPPs
• Communication and relations with admin, staff, parents, and students
• Excellent team member
• Certified Catholic School Teacher